Anoushka Bloem
President
Anoushka is the founder of Bloem & Associates, a criminal defence practice. She is a senior criminal defence lawyer specialising in jury trials for serious crime. She conducts jury trials in the Auckland District Courts and the High Court. She also conducts appeals in the Court of Appeal. Anoushka represents people charged with the full spectrum of criminal charges. She regularly defends clients charged with sexual, violence, drug and dishonesty offending. Anoushka is also the proud mother of three children aged 11, 9, and 6.
Anoushka joined the AWLA Committee to advance the interests of women practicing law, particularly those involved in litigation. She wishes to encourage other women to fulfill their potential in the practice of law.
Simone Arcand
Vice President
Simone is an in-house lawyer at ASB. She previously worked at Bell Gully for four years advising on a wide range of contentious and non-contentious commercial and environment and planning matters.
2022 is Simone's third year on the AWLA Committee. Her ongoing contributions include co-convening the AWLA Moot, creating and running the Promotion of Women to Partnership tracker on AWLA's website, and organising numerous events. Simone's goals for 2022 are to 1. support the Committee to continue delivering quality networking and development opportunities for members, and 2. assist in establishing resources and procedures that future-proof the operation of AWLA going forward.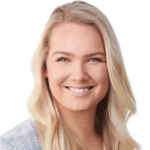 Karlene O'Halloran
Treasurer
Karlene is a senior solicitor and junior prosecutor at Meredith Connnell, acting for the Commissioner of Police in civil proceedings seeking the restraint and civil forfeiture of the proceeds of crime and undertaking Crown prosecutions.

Karlene joined the AWLA Committee in 2019 and has thoroughly enjoyed the opportunity to work on issues of social justice including drafting AWLA's submissions on the Abortion Legislation Bill, and subsequently appearing before the Parliamentary Select Committee to deliver oral submissions. Karlene is a volunteer at Citizens Advice Bureau and Disabled Surfers Association New Zealand.
Karlene is passionate about the advancement of women in law and society. Outside of the law, Karlene enjoys the outdoors and is an amateur potter.
Erica Burke
Secretary
Erica Burke is an Associate in the family team at Haigh Lyon and a continuing member of the AWLA Committee. In 2019, Erica collaborated on preparing written submissions on the Abortion Legislation Bill and presenting these to the Select Committee on behalf of the Association. She has been involved with organising and developing the scholarships offered by AWLA and other events throughout the year. Erica values the support and advocacy offered by AWLA to women within the legal profession and society and is excited to work on upcoming projects in 2022.
Outside of work, Erica has an interest in the arts and enjoys hiking.
Anjeet Singh
Anjeet Singh brings to AWLA a wealth of experience. She is a respected senior criminal defence lawyer, known for her strong work ethic and passion for success. Anj graduated with a conjoint degree in Commerce and Law (Honours) from the University of Auckland.
Anj prides herself in her ability to communicate, respect and relate to people from all walks of life, ethnicities, and backgrounds. She hails from the beautiful Islands of Fiji and is immensely proud of her Indian ancestry.
Anj is looking forward to being part of AWLA to actively encourage women in our profession to be the best version of themselves.
Brigette Shone
Brigette Shone is a Special Counsel in the Marketing Law, Media and Intellectual Property team at Russell McVeagh. She has two young children and works part-time. Brigette joined the AWLA Committee in mid-2020 and is interested in flexible working for parents and caregivers in the law, career progression for women in the law, and initiatives that enable the inclusion of all women in the study of law.
Emma Moss
Emma is new to law having graduated and been admitted in 2021. Emma is an associate at Chen Palmer, working predominantly on regulatory advisory and employment matters.
Emma joined the AWLA as a member while at university in 2018, and has recently joined the Committee and is looking forward to getting involved in supporting and promoting other women in their legal careers.

Emma is a second-life lawyer, having returned to university following a successful human resource management career. Emma is a mentor for First Foundation, a mum of one and step-mum to another 2.

Emma believes that the only way to change the system is to get involved and is passionate about social justice and ensuring the advancement of women in law and making sure women lawyers are taking their seat at the table. society.
India Townsend
India is a Senior Solicitor in the employment law group at Simpson Grierson. India has recently returned from working for four years in London, prior to which she worked at a large law firm in Auckland. India is experienced in all aspects of employment law including advising on day-to-day HR matters, disciplinary investigations, personal grievance claims and corporate advisory work.
India is interested in championing flexible working arrangements and in advancing promotion and other opportunities for women in the law. Outside of law, India has a passion for cooking and travelling and is a proud cat mum to two new kittens
Kesia Denhardt
Kesia practices family law at Stace Hammond. She handles all types of matters, including ones involving parenting and guardianship disputes, domestic violence, relationship property and financial support, adoption and surrogacy, Family Protection Act claims, and claims under the Protection of Personal and Property Rights Act. Kesia enjoys making contributions to the legal profession beyond the work she does in practice, and her involvement in the AWLA is no exception.
Out of the office, Kesia spends her time with family and friends, travelling, and being active, which counteracts (at least some of) the time she spends enjoying the fruits of her labour in the kitchen!
Khushbu Sundarji
Khushbu Sundarji is a senior associate at Stewart Germann Law Office, specialising in franchising and commercial contracts. She is also admitted in Melbourne and worked in Melbourne for two years, specialising in leasing, wills and estates. She has been on the AWLA Committee for two years and organises the central breakfast clubs which in 2021 were expanded to the North Shore, South Auckland and West Auckland. In 2021 she organised the Dame Silvia Cartwright Lecture where the guest speaker was Ranjna Patel.
Khushbu joined the committee to contribute to the work that AWLA is involved in - the advancement of women in the workplace and is particularly interested in AWLA's diversity initiatives.
Lanu Faletau
Lanu is a graduate from the University of Auckland holding three degrees; a Bachelor of Law, Bachelor of Arts (Majoring in Sociology and Minoring in Pacific Studies) and a Master of Laws specializing in International Law. Her prior experience includes clerking at an immigration law firm before joining the Public Defence Service as a criminal defence lawyer. She is currently a Senior Solicitor for Meredith Connell. Recently Lanu has been selected as an Obama Leader for the Asia Pacific region in recognition of her achievements and community involvement.

Lanu would like to continue to focus on equal representation with respect to women in their professions and pursuits. Further, Lanu has an interest in equity and equal outcomes for Pacific peoples. Lanu wants to continue to encourage Pacific people to pursue tertiary education with an emphasis on mentoring young Pacific female lawyers.
Natalie Harre
Natalie is a Senior Associate at AJ Park, specialising in intellectual property, consumer law and dispute resolution. She has two young children, lives rurally and is an advocate for flexible working hours, remote working, and equality and equity (both in her personal and work life).
Natalie joined the AWLA committee in 2021 and is particularly interested in supporting AWLA's mentoring and diversity initiatives.
Sophie Thoreau
Sophie is a Senior Associate in the IP team at Buddle Findlay advising clients on all aspects of IP from protection, commercialisation, enforcement and everything in between.
Sophie is a longstanding member of AWLA and has a keen interest in mentoring, equality and diversity which she looks forward to exploring with AWLA for the betterment of women in the legal profession.

Outside of work, Sophie enjoys spending time with her three young children, being outdoors and travelling.
Heena Gherra
Student Representative - University of Auckland
My name is Heena Gherra. I am currently studying at the University of Auckland, completing my BA/LLB(Honours), majoring in politics and international relations and criminology. In my spare time, I love to go to the gym, go on long hikes, or binge-watch Turkish shows. I am very passionate about women empowerment and am currently fulfilling the community/ outreach portfolio for Women in Law in the Law School. Through my role as a student representative for AWLA, I aim to help make this group become more open and accessible to minority communities in low socioeconomic backgrounds. Being a part of that community I can definitely relate, so please do not hesitate to reach out!
Menka Kumar
Student Representative - Auckland University of Technology
Ni Sa Bula Vinaka!
My name is Menka Kumar and I am honoured to be a member of my Pacific and Girmitiya community's experiences and trials. I am currently in the fifth year of my double degree with Bachelor of Laws and Bachelor of Arts (majoring in Criminology and Criminal Justice).
I have a passion for helping people, this is reflected by what I have chosen to study as I am focussed on outcomes and reformation. I believe there is an urgency in seeing a rise of active involvement of Pacific and Girmitiya members in the legal space. Vinaka vaka levu.