Laura Carter
President
Laura is an intellectual property and commercial barrister at Sangro Chambers. 2021 is Laura's second year as AWLA president, and her fourth on the committee.
In 2021, Laura intends that AWLA will continue to build on being a community and voice for change for all women in the profession.
Anoushka Bloem
Vice President
Anoushka is the founder of Bloem & Associates, a criminal defence practice. She is a senior criminal defence lawyer specialising in jury trials for serious crime. She conducts jury trials in the Auckland District Courts and the High Court. She also conducts appeals in the Court of Appeal. Anoushka represents people charged with the full spectrum of criminal charges, She regularly defends clients charged with sexual, violence, drug and dishonesty offending. Anoushka is also the proud mother of three children aged 11, 9 and 6.
Anoushka joined the AWLA Committee to advance the interests of women practicing law, particularly those involved in litigation.  She wishes to encourage other women to fulfil their potential in the practice of law.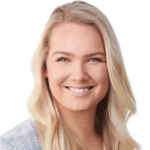 Karlene O'Halloran
Treasurer
Karlene is a solicitor at McVeagh Fleming in its civil litigation team. Karlene joined the ALWA Committee in 2019 and has thoroughly enjoyed the opportunity to work on issues of social justice including drafting AWLA's submissions on the Abortion Legislation Bill, and subsequently appearing before the Parliamentary Select Committee to deliver oral submissions. Karlene is a volunteer at Citizens Advice Bureau and Disabled Surfers Association New Zealand.
Karlene is passionate about the advancement of women in law and society. She is excited to participate in, and continue the excellent work that AWLA does.
Outside of the law, Karlene enjoys spending time at the beach, having been a volunteer and competition lifeguard for most of her life. She is also enjoys cycling, swimming, and spending time with her family dogs… or any dog.
Erica Burke
Secretary
Erica Burke is an Associate in the family team at Haigh Lyon and a continuing member of the AWLA Committee.  In 2019 Erica collaborated on preparing written submissions on the Abortion Legislation Bill and presenting these to the Select Committee on behalf of the Association.  She has been involved with organising and developing the scholarships offered by AWLA and other events throughout the year.  Erica values the support and advocacy offered by AWLA to women within the legal profession and society and is excited to work on upcoming projects in 2021.  
Outside of work, Erica has an interest in the arts and enjoys hiking. 
Simone Cooper
Simone is a resource-management solicitor at Bell Gully, where she advises clients on a wide range of contentious and non-contentious local government, environment, public works, and resource management matters. Prior to moving into resource management, Simone spent two years in Bell Gully's litigation team advising on insurance, regulatory, property and general commercial disputes.
2021 is Simone's second year on the AWLA committee.
Felicity Ellis
Felicity is a solicitor in the Public and Regulatory team at Russell McVeagh, specialising in economic regulation and regulatory compliance. She graduated from the University of Auckland in 2017 with a BA/LLB (majoring in Politics and Geography), having completed her degree at Indiana University in the United States. Felicity is excited about the opportunity AWLA provides to support women within the legal profession, but also to use the law to achieve change for women beyond the profession. She brings experience in government engagement and legislative submissions.
Lanu Faletau
Lanu is a graduate from the University of Auckland holding three degrees; a Bachelor of Law, Bachelor of Arts (Majoring in Sociology and Minoring in Pacific Studies) and a Master of Laws specializing in International Law. She is currently a Solicitor for the Auckland Council in the Regulatory and Enforcement team. Her prior experience includes clerking an immigration law firm before joining the Public Defence Service as a criminal defence lawyer. Recently Lanu has been selected as an Obama Leader for the Asia Pacific region in recognition of her achievements and community involvement.
In 2021 Lanu would like to continue to focus on equal representation with respect to women in their professions and pursuits. Further, Lanu has an interest in equity and equal outcomes for Pacific peoples. Lanu wants to continue to encourage Pacific people to pursue tertiary education and assist where she can, Pacific women in the pursuit of their legal careers.
Rachael Judge
Rachael is a Senior Associate in the employment law group at Simpson Grierson. Rachael is experienced in all aspects of employment law including advising on personal grievance claims, restructurings, disciplinary investigations, sexual harassment and bullying issues and conducting advocacy.
Rachael is interested in the issues facing women lawyers and in advancing opportunities for women in the law.  Rachael has been a member of the AWLA committee since 2019 and is currently responsible for organising the AWLA mentoring programme.
Laurie Knight
Laurie is a Staff Barrister specialising in employment law with Catherine Stewart Barrister.  She started her legal career in litigation at a large corporate firm.    
The first phase of Laurie's career was in policy advice, with a focus on international trade policy and negotiations.
Laurie joined the AWLA committee in 2019 to contribute to the advancement of women's interests in legal practice and in the law more broadly. She has a particular interest in understanding and advocating for diversity.
Dani Clements-Levi
AUT student representative
Dani is a fourth year Bachelor of Law and Arts student studying at AUT. In 2021 she will continue to serve as the AUT representative for AWLA. She has been involved in various other groups and organisations, such as volunteering at Youth Law NZ since 2019 and is in the AUTLSS executive for 2021. Dani is looking forward to representing female law students and working with the committee to address issues impacting women in the profession.
In her spare time Dani loves spending time with her dog, and exploring the outdoors, which led to her completing the Mount Everest Base Camp Trek in 2016.
Reilly Polaschek
UoA student representative
Reilly is in her fifth year at the University of Auckland, completing a Bachelor of Laws (Honours) and Bachelor of Commerce conjoint degree. In 2020, Reilly will serve as the Treasurer for the UOA Women in Law group and sits on the board of the organization. Reilly undertakes pro bono legal research with the Equal Justice Project. She is also a member of Te Rakau Ture, the Māori law student's society, proudly representing Ngāi Te Rangi and Ngati Rangiwewehi. Reilly is looking forward to representing the female students of Auckland Law School and working with the committee to advocate for women in the legal field.
Marina Povey
Marina is a solicitor at Russel McVeagh and completed an LLB and a BA at AUT with a Conflict Resolution major. In 2019 she served as the Vice President for Te Aro Ture, AUT's Maori law student society, following a term in 2017 as treasurer. She has also served on the AUT Law Students' Committee. This will be her third year on the AWLA committee.
Melissa Russell
Melissa is a Principal in our civil litigation team. She is foremost an insurance and construction specialist. Melissa has worked in the UK and Asia, coming back from Hong Kong in 2019.
Melissa is a keen supporter of the mentoring process and working together with young people to encourage their careers in the law. She has one young daughter wants to assist other working parents to get a good work life balance in the work place.
Urim Shin
Urim is a solicitor at Hesketh Henry specialising in Commercial Property.  Urim graduated from the University of Auckland with a BA/LLB (majoring in Politics and English).  Urim is Korean-born, New Zealand raised and a member of the Asia-Pacific chapter of the J Reuben Clark Law Society. She has a special interest in Religious Freedom and International Security.
Urim is excited that the Association provides a platform of voice, which initiates positive change for women of the legal profession and in the wider community. In her spare time, Urim enjoys ballet, classical music and staying active.
Brigette Shone
Brigette Shone is a Special Counsel in the Marketing Law, Media and Intellectual Property team at Russell McVeagh. She has two young children and works part-time. Brigette joined the AWLA Committee in mid-2020 and is interested in flexible working for parents and caregivers in the law, career progression for women in the law, and initiatives that enable the inclusion of all women in the study of law.
Khushbu Sundarji
Khushbu is a Senior Associate at Stewart Germann Law Office, specialising in franchising and business law as well as the sale and purchase of businesses, wills and conveyancing. Khushbu has also been admitted to practice in both Auckland and Melbourne and previously worked in Melbourne for two years. Khushbu joined the AWLA committee in 2020 and is looking forward to being involved in and contributing to the AWLA initiatives.