Anoushka Bloem
President
Anoushka is the founder of Bloem & Associates, a criminal defence practice. She is a senior criminal defence lawyer specialising in jury trials for serious crime. She conducts jury trials in the Auckland District Courts and the High Court. She also conducts appeals in the Court of Appeal. Anoushka represents people charged with the full spectrum of criminal charges. She regularly defends clients charged with sexual, violence, drug and dishonesty offending. Anoushka is also the proud mother of three children aged 14, 12 and 9.
Anoushka joined the AWLA Committee to advance the interests of women practicing law. She wants to ensure that women from diverse backgrounds can excel both professionally in the practice of law and in their life outside of the law.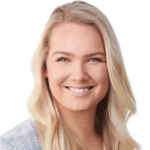 Karlene O'Halloran
Vice President
Karlene has held the position of Treasurer for the last two years and hopes to continue serving AWLA on its committee in the position of Vice President for 2023. Karlene is a senior solicitor and junior prosecutor at Meredith Connell, undertaking Crown prosecutions and acting for the Commissioner of Police in civil proceedings seeking the restraint and civil forfeiture of the proceeds of crime.
Karlene is passionate about the advancement of women in law and society and joined the AWLA committee in 2019. During her time on the committee, Karlene has thoroughly enjoyed the opportunity to work on issues of social justice including drafting AWLA's submissions on the Abortion Legislation Bill and the Contraception, Sterilisation and Abortion (Safe Areas) Amendment Bill, and subsequently appearing before the Parliamentary Select Committees to deliver oral submissions. Karlene believes our profession is made stronger with a diverse background. For that reason she has worked to develop the AWLA New Law Student Scholarship directed at women for whom studying law would otherwise be a financial challenge. Karlene is very excited to award our new scholarship for the first time this year.
Going forward, Karlene intends to continue working on the committee planning new and traditional events for the enjoyment and progression of our membership, and to assist in funding our scholarships. Karlene very much enjoys working with the accomplished women on our committee and looks forward to continuing AWLA's good work in 2023.
Sophie Thoreau
Secretary
Sophie specialises in Intellectual Property law at Buddle Findlay advising clients on all aspects of IP from protection, commercialisation, enforcement and everything in between.
Sophie is a longstanding member of AWLA and has a keen interest in mentoring, equality and diversity which she looks forward to continuing to explore with AWLA for the betterment of women in the legal profession.
Outside of work, Sophie enjoys spending time with her three children, being outdoors and travelling.
Frances Chalmers
Treasurer
Anna Christie
Anna is a litigation solicitor at Simpson Western, working with individuals, small enterprises and businesses of scale to resolve a range of disputes, including property and commercial leasing disputes, debt recovery, trust and estate disputes, and building and construction disputes. Anna aims to be a trusted advocate for every client, helping them to resolve their dispute through mediation and negotiation or, if required, through litigation.
Anna has a keen interest in the advancement of women within the legal profession and in legal research and writing that advocates for reforming the law to better address women's interests and issues. Her article, "Vindicating Reproductive Autonomy in Wrongful Conception Cases" was published in the 2020 edition of the Auckland University Law Review. Anna is also an associate editor of the New Zealand Women's Law Journal — Te Aho Kawe Kaupapa Ture a ngā Wāhine.
Anna joined AWLA as a member in 2021 and is looking forward to getting involved in promoting opportunities for women in the law and advocating for law reform on women's issues. Outside of work, Anna enjoys reading a good book, cooking for friends and family and going for walks at her local beach.
Anjeet Singh
Anjeet Singh brings to AWLA a wealth of experience. She is a respected senior criminal defence lawyer, known for her strong work ethic and passion for success. Anj graduated with a conjoint degree in Commerce and Law (Honours) from the University of Auckland.
Anj prides herself in her ability to communicate, respect and relate to people from all walks of life, ethnicities, and backgrounds. She hails from the beautiful Islands of Fiji and is immensely proud of her Indian ancestry.
Anj is looking forward to being part of AWLA to actively encourage women in our profession to be the best version of themselves.
Gracey Campbell
Gracey was admitted to the bar in 2013 and has worked at firms big and small, local and international, as well as in house. Gracey is currently an investment manager at global dispute finance provider, Omni Bridgeway. Since her admission to the bar Gracey has been a member of AWLA for the majority of her career and has benefited from the networking and mentoring opportunities. Gracey is keen to explore opportunities to engage more closely with senior women in the profession. She is also well positioned to connect and educate AWLA's members on alternative career pathways such as in the governance space, as well as sourcing international experts to strengthen the education programme.
Menka Kumar
Menka would like to continue on the AWLA committee for 2023. After surviving Covid-19 for the past few years and working in different areas, Menka has come to see that her greatest passion is for a diverse range of people. People are Menka's 'why', but they are also the greatest challenge which has resulted in the unfair treatment of women, particularly in the legal profession. Menka loves using her skills of respect, tenacity, and good communication to help other women and this was reflected as she worked closely with Anjeet Singh to see the success of the "For Fiji" project. Together with Heena Gheera, Menka successfully achieved a great Students' Evening and she also assisted with the Moot competition. Menka's greatest privilege was to work alongside likeminded and powerful wahine in the legal profession while on the AWLA committee. This was a type of exposure Menka had never had before and she would love the opportunity to continue nurturing this by contributing to more projects this year.
Natalie Harre
Natalie is a Principal at AJ Park, specialising in intellectual property law, consumer law, litigation and dispute resolution. Natalie joined the AWLA committee in 2021 and is an advocate for flexible working hours, remote working, and equality.
Outside of work, Natalie has two young children (ages 5 and 7) and lives rurally on a 5-hectare lifestyle property. She loves getting outdoors, having brunch (or a wine) with friends and relaxing at the beach.
Olivia Manaton
Olivia obtained her Law and Criminal Justice Degrees from the University of Canterbury in Christchurch. She now practises criminal defence law with the Public Defence Service in the Waitakere area. Olivia is new to he AWLA joining in 2023, but she cant wait to meet all the members and grow connections.
While living in Christchurch Olivia enjoyed road tripping and exploring the South Island. Now she is back in her home town of Auckland she enjoys catching up with friends, going to the beach and travelling whenever she gets the chance.
Simona Hulton
Simona is a senior solicitor at North Shore law firm, Simpson Western. She specialises in commercial and property law and assists clients with all their business and property needs including commercial contracts, business sales and purchases, leasing and all general property and business legal advice.
Prior to joining Simpson Western, Simona specialised in construction law and worked at ANZ Bank for 6 years.
This diverse experience means Simona is confident in communicating and assisting clients from all walks of life and is able to see the big picture.
Simona is looking forward to joining the AWLA Committee and has a particular interest in advocating for women in law and flexible working arrangements for working mums.
When not in the office, Simona is kept busy with her young family and will often be seen at one of North Shore's many beaches or up and coming cafes.
Lisa Cwetler
Student Representative - University of Auckland
Lisa is in her 4th year of a Bachelor of Laws (Hons.) conjoint with a Bachelor of Global Studies, majoring in Global Politics and Human Rights and French. She is passionate about gender equity and fostering connections between different groups of wāhine. She has been on the executive of Women in Law for two years and was the Education and Mentoring Co-Officer last year, running the WIL Mentoring Program. Lisa also served on the Auckland University Global Studies Society (AUGSS) executive and founded the AUGSS Mentorship Programme during her two-year tenure. Lisa is looking forward to strengthening the relationship between AWLA and the University of Auckland this year. In her free time, Lisa enjoys working on her pottery and practicing her Spanish on Duolingo.
Samridhi Gupta
Student Representative - Auckland University of Technology
I am in my penultimate year of Law School at AUT, and have previously graduated with a Bachelor of Commerce majoring in Accounting and International Business. I am a huge advocate for equal rights and opportunities for all genders, and believe in the power of educating our way to our goals. I have held the role of a treasurer with the AUT Law Students' Society and with the Auckland University Indian Society, which has provided me with invaluable experiences and insights. I look forward to being a part of this committee and working towards a stronger connection between AWLA and AUT Law School. Outside of this, I enjoy creative writing and improving my dance skills.